Lifetime Limited Warranty at Kenny Ross Ford
At Kenny Ross Ford a Lifetime Limited Warranty covers your powertrain and your engine, and is available on the majority of new and used vehicles.
Coverage includes the following -

Coverage Is Only for the Original Owner and Is Not Transferable;

Gasoline Engines Only;

Transmissions;

Gaskets and Seals as a Result of Failure of Covered Parts; and

Drive Axle and Transfer Case (AWD and 4WD Units)
Items not covered include -
Commercial Use

Diesel Engines

Failure as a Result of Lack of Maintenance

Clutch and Related Components

Damage Caused as a Result of Non-OEM Parts and Fluids

Non-Powertrain Items Not Specified in Coverage

Failure Resulting from Off-Road Use, Towing, and Abuse

Normal Wear and Tear and Routine Maintenance

Vehicles Heavier Than Three-Quarter Tons

Failure Caused by Acts of God; and

Rental Reimbursement.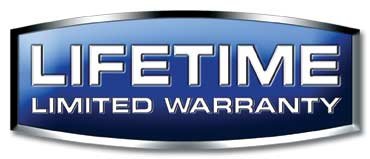 Maintenance Requirements -
Vehicles must follow the guidelines as stated below in order to qualify for a Kenny Ross Lifetime Warranty -
Engine Oil Inspection Every 5,000 Miles or Five Months, and Oil Change Every 10,000 Miles or 10 Months;

Engine Oil and Filter Change Every 5,000 Miles or Five Months;

All Wheel Drive and 4-Wheel Drive Transfer Case Fluid Must Be Changed Every 35,000 Miles;

Differential Fluid Change Every 50,000 Miles;

Manual Transmission Fluid Must Be Flushed Every 50,000 Miles;

Automatic Transmission Fluid Must Be Flushed Every 50,000 Miles;

Engine Coolant Must Be Flushed Every 50,000 Miles;

Scheduled Maintenance Is Discounted and Available at All Kenny Ross Ford Dealerships;

Oil and Filter Intervals Must Follow Our Specifications at Expiration of Manufacturer's No Charge Scheduled Maintenance Program.
Important Requirements for Warranty Repairs
Prior to warranty repairs, detailed records of maintenance must be shown, including the grade and quantity of filters and fluids greater than or equal to manufacturer specifications. To ensure you receive quality workmanship with accurate record keeping, Kenny Ross Ford recommends that all maintenance work should be carried out at a Kenny Ross Ford location. Work completed by another licensed repair facility must be accurately documented.
Disclaimer
Please note that this Warranty applies to the initial purchaser of the vehicle only and is not transferable. For further warranty details, please see the advertiser's store prior to sale.